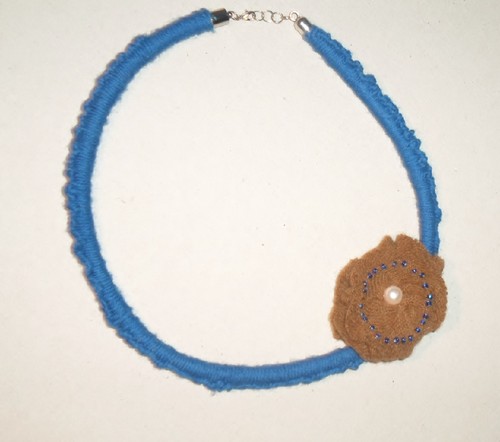 To do this, I used a leather rope and following the basic technique of tricot, instead of using the needles you use the rope as structure.
After finishing that part, I cut three pieces in circle of a old knitted sweater and unites them overlapping, then sew and decorat with pearls...
This days I wanted to do a necklace for myself, but i didn´t have money to buy a new one so I recycled...
I used old beads from others necklaces and i painted with spray and acrylic inks... Look the final result: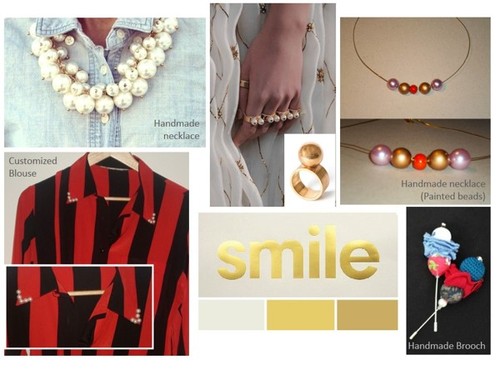 I will explain step by step, how I do it but it..
You need a wire with hook where you put the pearl, then you put inside the chain and turn the wire with the pliers.. and you repeat this process over and over, as you like...untill every holes in the chain are full with the pearls/wire with hook..

  Inspiration Zara & Chanel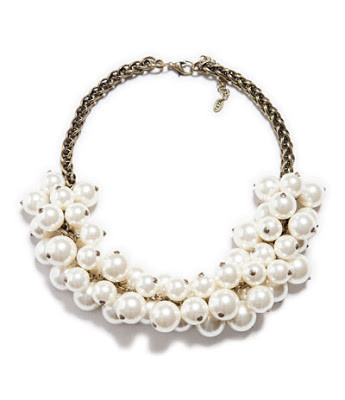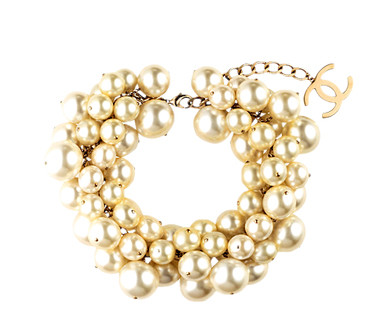 I painted with gold spay the old beads, and then with acrylic after the spray dry, I painted with vivid colours like red and blue... then I puted them on a wire, and in the other example I  made a  black crochet thread.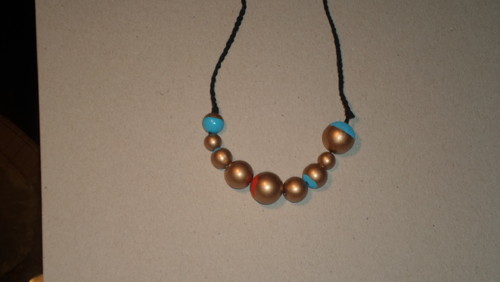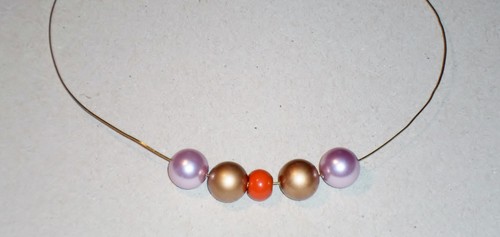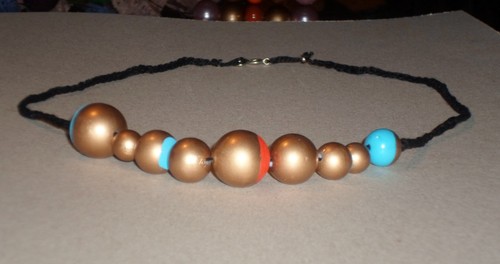 To do this earrings, you just need one wire with hook (e.g., see picture above) to put pearl, in this case I used a big one, so to lock them I puted a little silver bead and them with the help of the pliers i attached to a silver plated earring hook. And it´s done!